Head's welcome

Welcome to St John Fisher Catholic Voluntary Academy.
St John Fisher is a school for children between the ages of 4 -11 yrs. We believe that every child should be given the opportunity to flourish and develop to their full potential. Here they can acquire skills to become confident and articulate, well equipped to meet the challenges of a fast changing world.
We are committed to the development of the individual enabling every pupil to fulfill their potential, not only in their academic studies but also in sports, drama, music or wherever their talents may lie.
We believe that it takes a whole community to educate a child, so we aim to work in partnership with parents. We are very proud of our St John Fisher Parent Teacher and Friends Association (PTFA), which organises many social and fundraising events. As a Catholic school we have strong links with the parishes of St Mary's, South Wigston and Immaculate Conception, Oadby.
We strive to offer a high quality education across the full curriculum, including many extra-curricular activities.
We are always delighted to welcome visitors and look forward to meeting you.
With all good wishes,
Mary Hirst
Headteacher
Welcome to our school
This trailer was produced by Elizabeth, Holly and Erica.
Admissions
Children are admitted to the school in the September of the year in which they have their fifth birthday. If there is anyone who wishes to apply for a place for September 2017 (Date of birth: 1st September 2012 – 31st August 2013) please obtain an 'Expression of Interest' form from the School Office. You must also fill in an admission form for Leicestershire by 15th January 2017; you can apply on-line at www.leics.gov.uk/admissions.
Also please check our admissions page.
Supporting your child at home
Please have a look at our curriculum section of the website and in particular the subject areas for advice and guidance on how best to support your child at home.
Here you will find more details about the new curriculum and how it is implemented. You will also be able to find out about how we teach the core subjects at St John Fisher.
As well as that, there are also lists of useful websites and apps you can access at home to support your child's learning.
Our Latest News
Summer holiday
Thank you to our Parents, Governors and Friends of St. John Fisher for your huge continued support. We wish you all a pleasant and safe summer holiday and looking forward to seeing you on Tuesday 30th August 2016.
Leavers
We would like to wish all the very best to our leavers at this time of year. Thank you all and we wish you well as you leave SJF.
Job vacancy
Winners
At Corpus Christi Trust Swimming Gala, St John Fisher won top spot. Well done to all 12 swimmers and Miss Durham.
Mrs Hirst - Jury Service
I have been called for Jury Service starting on Monday 13th June for 2 weeks. Mr Gallagher will be out of class for that period of time and Miss Baraclough will be teaching in Year 6.
Nut free
Please remember that our school is 'nut free'.
We do currently have children at school who have an allergy to various nuts and nut products. To avoid them suffering a potentially serious reaction we ask for your help to ensure that any food brought into the school is nut free.
Phonics Assessments
Year 1 Phonics Test will be week beginning 13th June.
Other year groups will be taking part in annual assessments as well. Thank you to all our parents for your support with homework, as it does make a difference!
Queen Elizabeth's 90th Birthday Celebrations
As a school we are celebrating Queen Elizabeth's 90th birthday on Friday 10th June. This will be a non-school uniform day with a red, white and blue theme. There will be a party on the field in the afternoon and a variety of activities during the day on the theme of the Queen's birthday.
Congratulations Leicester City!
Premier League Champions!
Last Friday, everyone in school dressed in blue,
On Monday night, our dreams came true!
What an achievement! Well done!


Crich residential
Friday's (Last Day) Blog created and updated.
Also see Twitter account on the left-hand side of this page and at our Twitter page @StJohnFisherCVA.
Come Dine With Us...all served.
Yr 4 cooking club along with Food Champions Mia and Ethan served up a delicious three course meal which they had planned, prepared and cooked. Parents and staff had some fantastic things to say about their evening. A well deserved treat is in store for all their hard work at club next Thursday.
Simply worked their socks off.
Lent 2016
Many thanks for all the donations of small change for CAFOD as we raised an amazing £116! The total raised during Lent for was £316 – which will be matched by the government and so this will mean £632 for CAFOD. A special thank you to our School Council and Mrs Johnson for organising the activities and collection of monies during Lent.
Clubs
Clubs will start week beginning Monday 18th April and finish on Thursday 30th June. Tennis Club will continue on Monday each week run by Sam Preston and on Wednesday there will be a Kwik Cricket Club for Years 5 and 6 instead of football club.
Building improvements

During the Easter holidays the outdoor classroom has been completed on the school field, new toilets fitted in 4+ and new carpets in Years 4, 5 and 6 classrooms. During May half term the fencing at the front of school will be replaced. These improvements have been funded through our Devolved Capital Funding Grant.
Grandparent Gardening Day

Grandparent Gardening Day on Thursday 17th March, which we held as part of our Food for Life journey, was a huge success. During the day 29 Grandmas, Grandads, Mums, Dads, Aunties and Uncles all came and worked alongside their children and the school SNAG (School Nutrition Action Group). What a workforce they all were. Our massive' to do' list was almost completed on this lovely sunny March day.
A really big thank you to everyone who came and helped on the day and for the very generous donations of plants and compost, which are always greatfully received.
Please take some to time to visit our blog on the Food for Life website at www.foodforlife.org.uk to see more about our amazing Food for Life partnership.
Click here to see our photographs.
Click here to see what else we've been up to on our Food for Life journey.
Fruit Break
During Fruit Break (9.45am – 9.55am) children may have any fruit, chopped vegetables, 2 digestive biscuits or 2 rich tea biscuits. 4+, Years 1 and 2 are given a piece of fruit every day. Please remember that we are a 'nut free' school.
Attendance
As a school we are required to monitor children's attendance regularly. Attendance figures are reported and discussed at our termly governors' meetings. In 2014/15 our attendance figure was 96.9%, which is very good. Thank you for ensuring your child's good attendance at school.
Dogs and cats
Due to health and safety please do not bring dogs and cats onto the school site.
Parking
Please park with due care and attention for all of our children and our neighbours. Please do not park on the yellow zigzags outside the school gates. The Governors and parents are very concerned about parents parking across driveways and on the corner of Winslow Drive and will be monitoring this very closely.
Parents' Reading Sessions
Please remember that parents in Years 1 and 2 are welcome to come and read with their child on Friday morning at 8.50am – 9.10am.
Admissions applications for Autumn Term 2017
Children are admitted to the school in September of the year in which they have their fifth birthday. If there is anyone who wishes to apply for a place for September 2017 (d.o.b. 01.09.2012 – 31.08.2013) please obtain an 'Expression of Interest' form from the School Office. There is also a requirement to fill in an LA form before January 2017. This form can be found at www.leics.gov.uk/admissions.
Babies and Tots
Message from our 'Babies and Tots' group –
'Are you clearing out your children's toy boxes? St John Fisher Babies and Tots group would love to re-home any of your unwanted toys for our Wednesday morning playgroup.'
This group meets every Wednesday in the School Hall from 8.45am – 10.30am. Come along for a chat and a cup of coffee, everyone is very welcome.
Key information about the school
(Prospectus)
Breakfast Club
There is a Breakfast Club at St John Fisher starting at 7.45am. Otherwise children can arrive at school from 8.30am as staff will be in the playground at this time. Parents are very welcome to wait in the playground before and after school.
OFSTED's Interim Assessment of St John Fisher
We are delighted to announce that OFSTED have carried out an Interim Assessment which has resulted in the school receiving a letter saying that they have found the good performance of our school has been sustained and therefore the school's next inspection will not take place before summer term 2015.
Events Calendar
Latest School calendar Events
There are currently no events.
Calendars page(s): School calendar >>
SJF PTFA
'RIO' SUMMER FAYRE
A fabulous success
THANK YOU TO
EVERYONE
who either helped on the day,
attended and spent the hard earned pennies,
or who donated items.
Our hard work together
really paid off
An amazing £2637 on the day
An awesome £880 from our brochure
GRAND TOTAL: £3517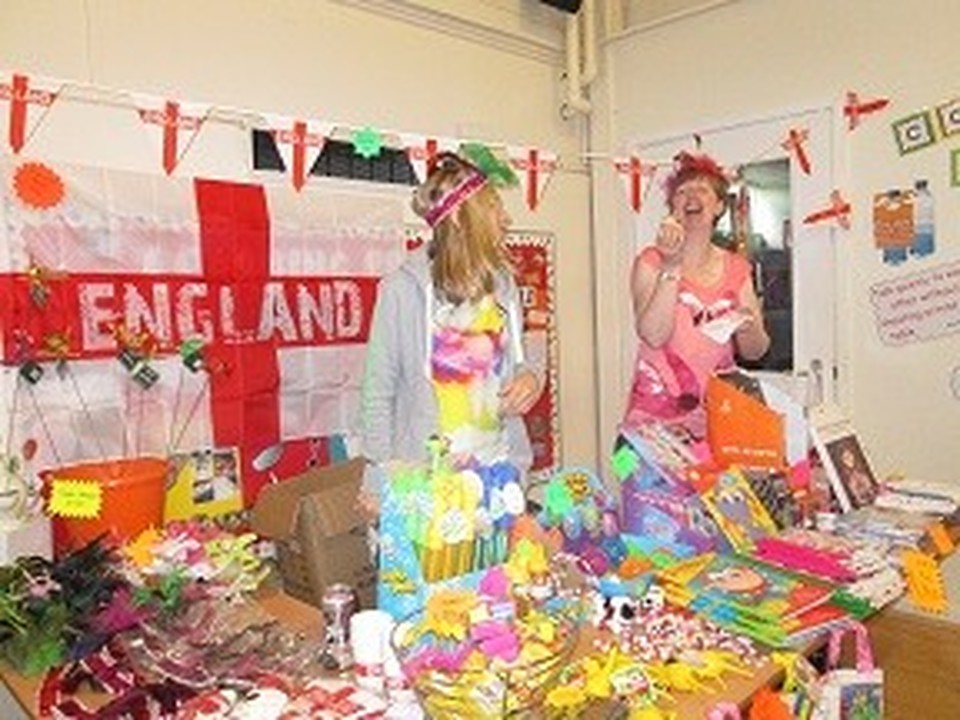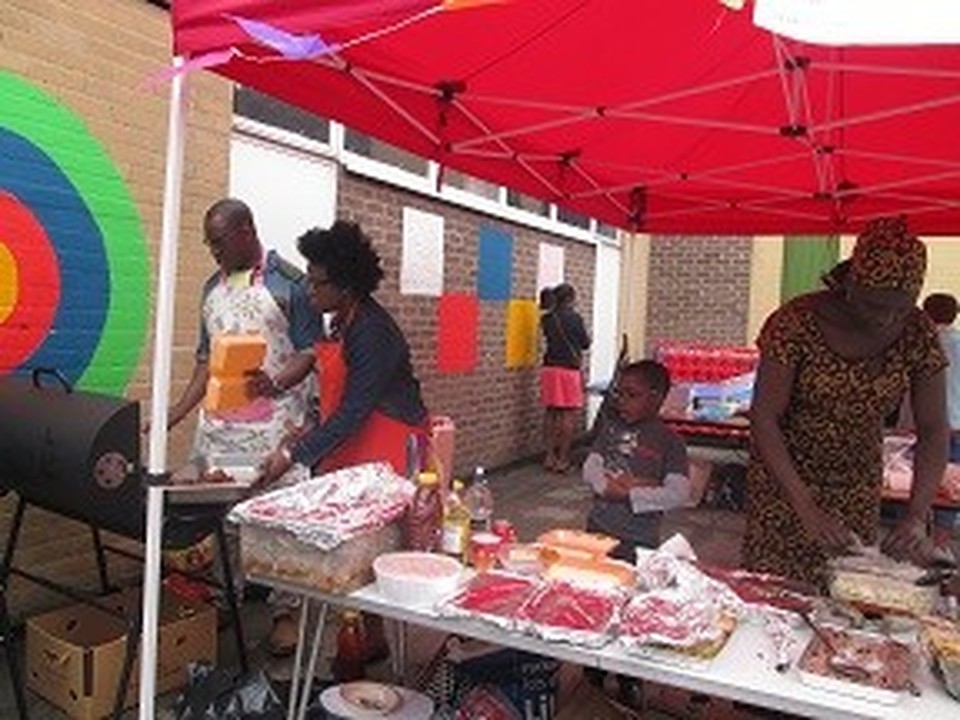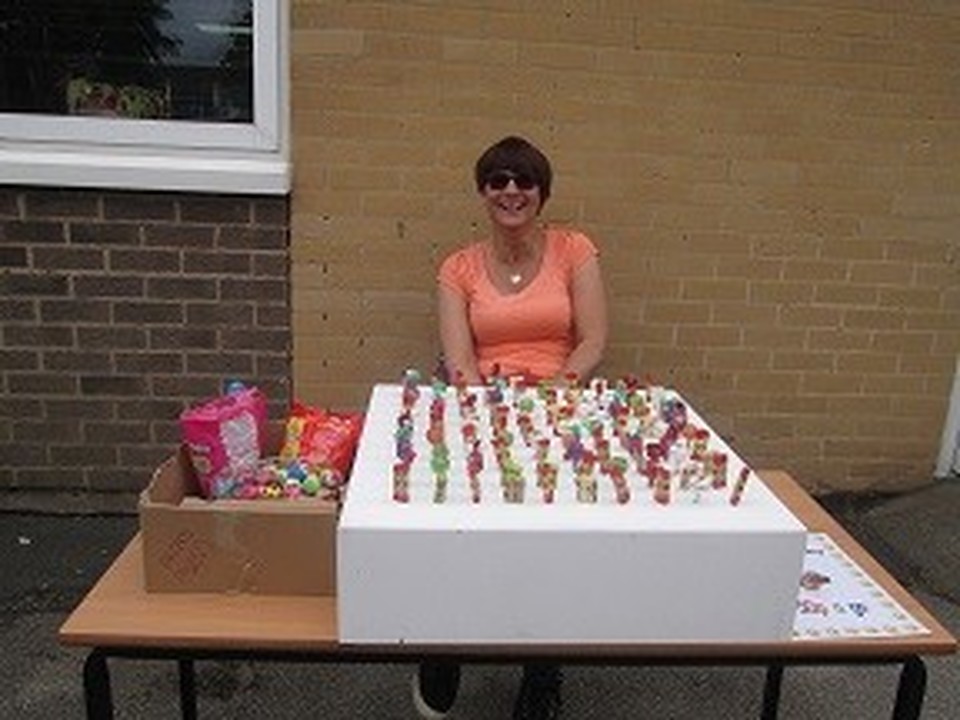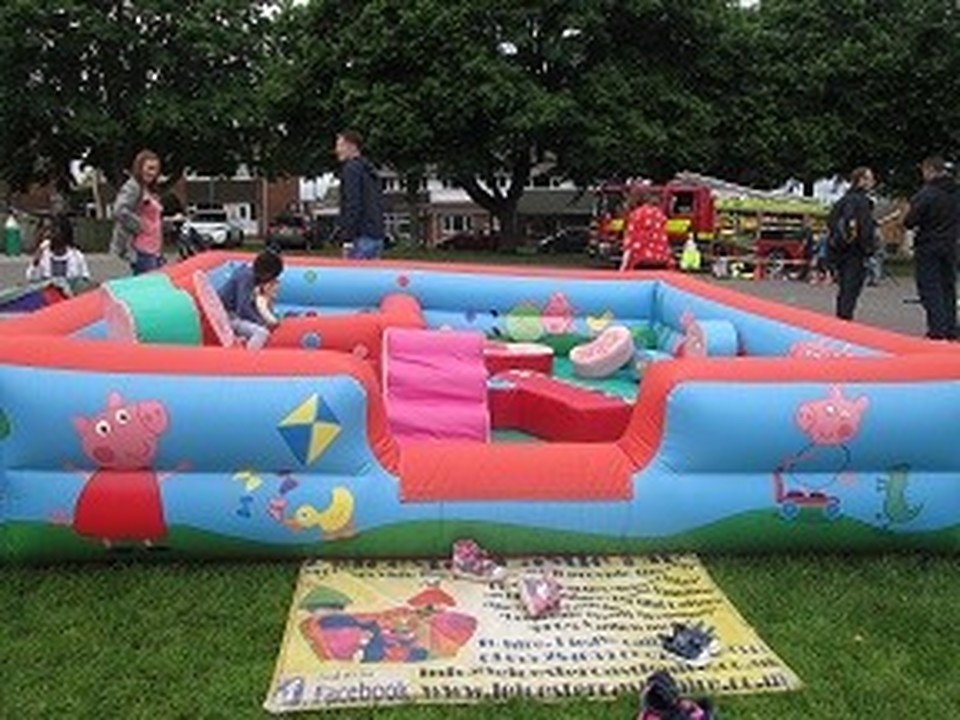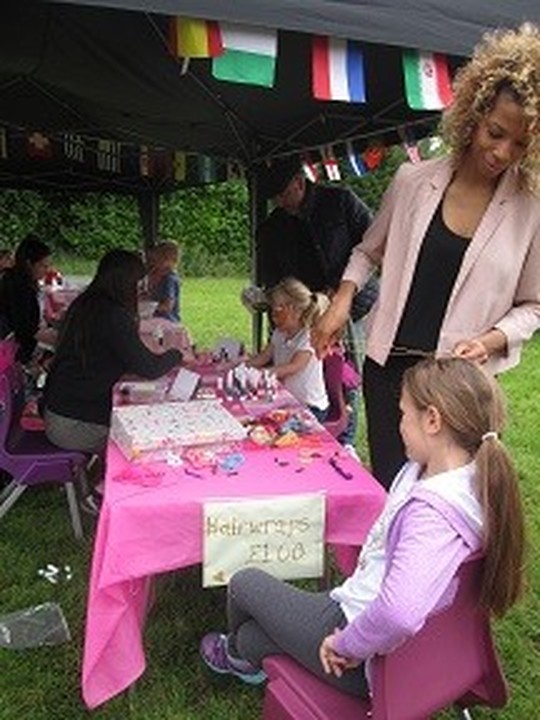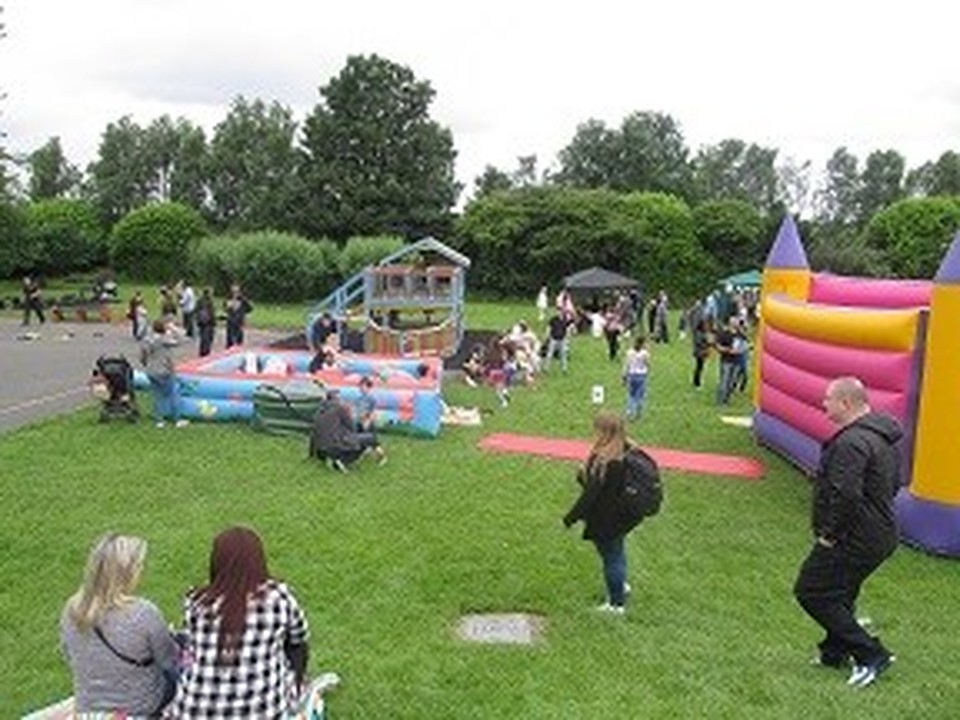 Behind the scenes PTFA always work hard to fund raise for our children
The PTFA exists to help fund the little extras needed to continue to make St John Fisher the great school that it is. Please continue to support our events and raise as much money as we can. Thank you.
As well as raising money, we have also been spending on ……
Theatre tickets for each child
Theatre transport
Theatre goody bags
New nativity outfits
Christmas class party food
Cupboard shelving for the cookery cupboard
Dates For Your Diary 2016 …….
Summer Fayre Saturday 18th June 2016
Look for SJF PTFA on Facebook. Search for St John Fisher Wigston. It's a great way of communicating with us and for being kept up to date on all events.