Our intent
At St. John Fisher, we believe in the value of sport. P.E. is an integral part of our curriculum, we have numerous school sports clubs such as Tennis, football, athletics, Gaelic football, Gymnastics, dance and netball. We have sports days for KS1 and KS2, and an interhouse sports between our houses in team sports.
It is important that children have some physical activity each day. All of our classes have two sessions of P.E. each week. We follow the Val Sabin programme for PE and cover all areas of the PE national curriculum. All KS2 children get the opportunity to swim each term too. We are hoping this will be able to c
There is a wide selection of extracurricular clubs for children to take part in. Class teachers and outside agencies provide a variety of afterschool sessions targeting different age groups throughout the school. We are commited to entering external competitions whenever possible and love the opportunity to report back to the rest of SJF during our 'Good Work Assembly' every Friday.
Scroll down or follow us on Twitter @StJohnFisherCVA for all our latest sports news, past acheivements and updates!
St Paul's and SSPAN events - some dates to be confirmed
21st September 2021 - Goals yr2 and 3
DTC 13th,14th or 15th October - yr5/6 Games Festivals
1st November 2021 - Yr6 Team Building
3rd November X Country Citywide
4th November KS1 Festival yr1
9th November KS1 Festival yr2
15th November Goals yr4
DTC 17th, 18th or 19th November Sportshall Athletics yr5/6
22nd November Goals yr5/6
Cross Country - Manor High School
We are off to a flying start this year with children from KS2 taking part in their first Cross Country event of the year at Manor High School on Thursday 16th September. Well done to everyone for taking part
Results to follow shortly!
Young Leaders
The Year 5 and 6 pupils have been working really hard on their leadership skills and have all just been awarded their Young Leaders certificates. Well done to everyone - we look forward to seeing all of the great activities you have planned for lunchtimes.
PE and Sport 2020 -21
Virtual and Digital games
Already this term as a school we have taken part in quite a few challenges. The Yr6's have completed their Bike-ability course and all did really well.
To try to encourage people to walk, scoot or ride to school we took part in the National campaign - Bike to school week ran by Bike-ability.
It was lovely to see so many children coming to school on their bikes or walking and many have continued to do so.
Virtual and Digital Games
Due to current circumstances we are not able to take part in the usual competitions so we are participating in school led competitions virtually through SSPAN.
So far we have completed the 5K combined team event in KS2 and a Keepy - Uppie challenge across the school.
Congratulations to the Year 5 team (A) who came first in their age group across Leicester City. Most of the groups had 44 teams competing so everyone did a fantastic job - well done.
During lock-down we kept busy with a weekly Fitness Challenge to set ourselves a personal target to beat every week
More events to follow - Basketball- May
Cross Country - June
Virtual 5k Challenge

Team

Year group

Time

A –

YR4

18.23 12th

B –

YR4

19.23 17th

C

YR4

20.58 22nd

A

Yr5

15.10 1st

B

Yr5

17.38 9th

C -

Yr5

18.58 20th

A –

Yr3

18.51 9th

B –

Yr3

18.55 10th

C –

Yr3

21.01 14th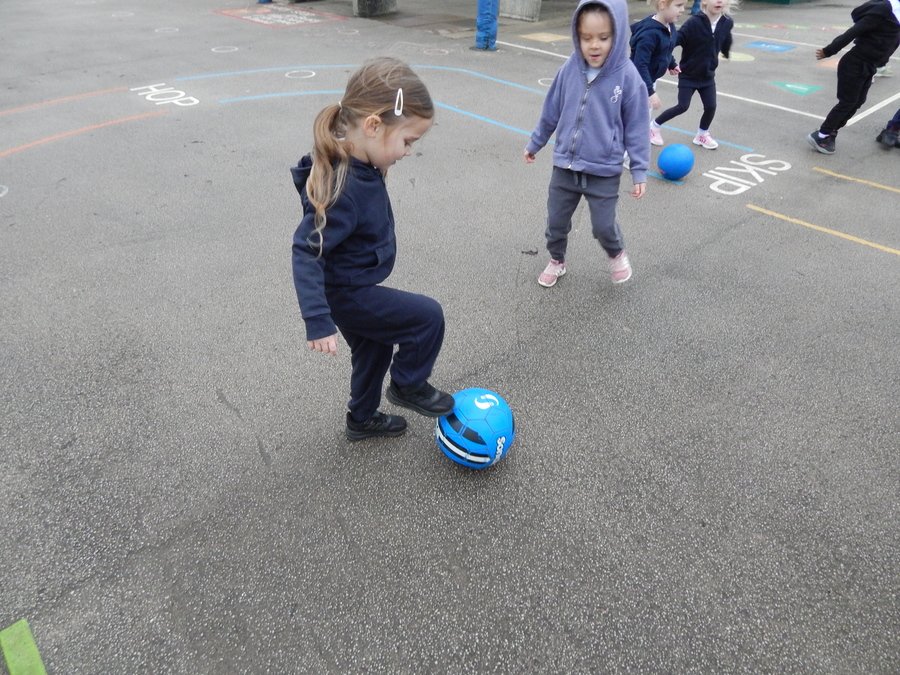 Football Challenge 4 – Filbert's surprise challenge! The children have been doing tik tok's and toe taps - hoe many could you do in 20 seconds? Results to follow.
Primary virtual Games Competition - Pentathlon
We have been very busy taking part in the Pentathlon over the last few weeks. This has involved standing long jump, vertical jump, push passes, speed bouncing and shuttle runs. Results to follow shortly. Keep up the hard work everyone!
Sports Leaders!
At St John Fisher we normally have some very hard working, dedicated pupils who facilitate and run sports competitions and games during play-times and lunchtimes. Even when it's pouring with rain our sports crew still manage to keep children active inside with great games and activities. In our gallery below you will see some eof the activities that we have organised so far.
On the 27th October, some of our Year 5's and 6's took part in the Sportshall Athletics and came FIRST! As a result, are now invited to take part in the Leicestershire and Rutland Level 3 Finals on the 1st December. We even won the 'Spirit of the Games' award for our 'excellent sportsmanship, determination and passion' at the events. Well done SJF!!!
Year 1 are very lucky to be having 'balanceability' sessions with Ms. Pinel from St. Paul's. They are working on improving their balance and co-ordination and even learning ride a two wheel bike! As you can see from the photographs the children love these sessions. Thank you Ms. Pinel!
Beat the Street 21st-19th May 2021
Have you registered your fob and card for our current initiative 'Beat the Street'?
Beat the Street is a fun, free walking and cycling game which gets staff, pupils
and their families out and about in the local area, having fun and keeping healthy. The game is coming to Wigston & South Wigston this spring, from 21st April - 19th May
You will all receive a fob and a card to use from school, courtesy of Oadby and Wigston Council. How many beat boxes will you find? Don't forget to use the one outside of school to gain extra points every day.
You can travel by scooter, bike, run or walk - come on everyone let's get moving and beat that street.
It has been so nice to see the children taking part in some after school clubs this year. The year 5's enjoyed football sessions and the the yr3's and 4's are currently taking part in after school Athletics sessions.
We have also been lucky enough to welcome David from the Leicester Tigers to come and do some Tag Rugby sessions with the year 3's, during their PE lessons.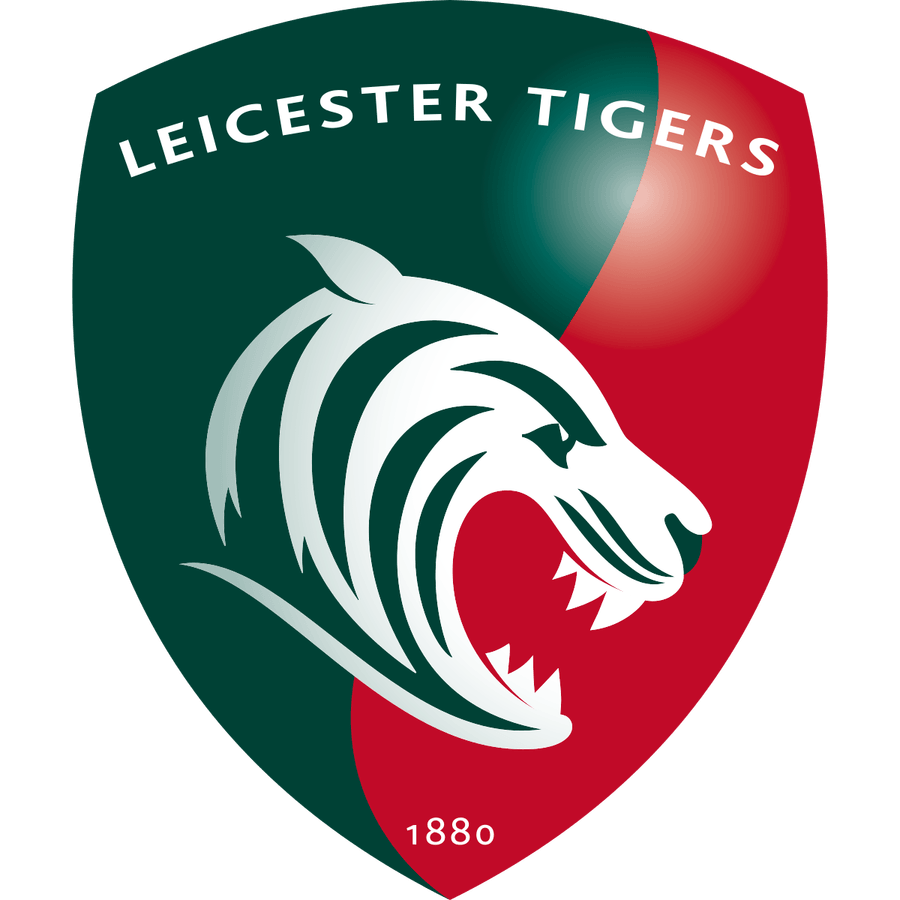 Spring Term 2018... Dance champions of Leicester...See below to find out why
KS1 and 2 Sports Days 2017
(Drone pictures)
What a day! Here we are competing at the Saffron Lane Area Sports. We couldn't be prouder of our students at SJF, after a full day outside in the torrential rain and cold weather, there were still lots of smiling faces! Excellent behaviour, overwhelming support and outstanding results achieved by all! A huge well done!
Football reports, TAG Rugby competitions, Toplink Festivals, Gymnastic Finals and lots more! Take a look below at our Spring and Summer sport events below...
We have had a hugely busy Spring term, getting involved in lots of sporting competitions! We have participated in the Football league, Gymnastics, Cross Country, Tennis and before the end of term, Netball too!
Wow, we're worn out!
As always, we have had some fantastic results and should feel very proud of ourselves. Watch this space for pictures and reports of these events coming soon!
What a fantastic term for our Football team. We are the S.E division group WINNERS! A huge thank you to Leicester Schools FA and Mr Gallagher too.