Welcome to Year 6!
Our teachers are Mrs Chevin and Mrs Astill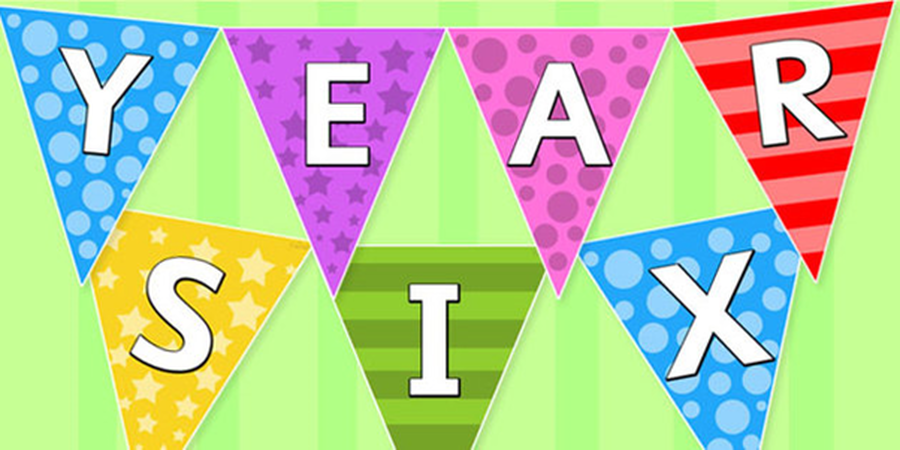 PE Days Autumn 2
Tuesday (am) - Indoor and outdoor kit
Friday (am) - Swimming
Reading
Reading books to be signed at least once a week. Reading records will be checked on a Monday morning every week. Please encourage your child to read.
Weekly homework will be handed out on Friday afternoons and is due back the following Wednesday.
There will be regular, occasional and optional homework sent home. Please see the homework guide inside your child homework book for more information.
Crich blog
Friday
Rise and shine Year 6. No problems sleeping last night for anyone after another busy day of sport and dance and an evening of disco.
It was a bittersweet moment this morning leaving. Sad to go after a brilliant week but delighted to be going back to families and home. Goodbye Briars, thank you and God bless.
Yet the residential wasn't over. Chatsworth House awaited. There was loads to do there and we just about managed to fit everything in with an action packed 2.5 hours.
And then the trip back to school to round the circle, back where we started from.
It's important to say thanks so first of all, a big thank you to all the year 6 children on the residential. Everyone who encountered them throughout the week were taken by their courtesy, politeness, get-up-and-go attitude, adventure and spirituality. The Chatsworth house team that they were the best behaved and most polite class they had ever encountered! They were a credit to themselves, their families and to St John Fisher.
Thanks too to the selfless and dedicated staff (Mrs Kent, Mr Stevens, Mrs Johnson) who put their lives on hold to organise and supervise this residential. Without them the residential would simply not be possible.
Hope you enjoyed the blog. Comment in the guest book if you did - thanks to you if you've done so already!If you are tweeter, thanks for your likes and retweets. It's a great way of keeping up-to-date. Tell others to follow @StJohnFisherCVA for all the latest news and events that take place in our school. There will be more Crich photos coming on this website, the year 6 page and the gallery section, over the next few weeks.
Have a great weekend!
Mr Gallagher / Sir
Monday
On a slightly grey morning, year 6 left SJF and their families to embark on a week long residential to the Briars Catholic retreat centre in Crich, Derbyshire. We went via the wonderful Heights of Abraham where we found out all about the ecology, rock formations and mining in the area. The journey up to the Heights was an experience too - cable car! The views from the swaying gondolas were spectacular - lush and ancient Derbyshire countryside-nearly enough to stop you looking down. Thanks to our guides for their enthusiasm and passion.
After a short bus journey from Matlock, we reached our destination and were greeted by Briars centre leader, Pete and his youthful and enthusiastic team. Rooms were allocated, bags were unpacked, schools introduced to each other (Hello St. Clare's, Coalville and St. Mary's, Loughborough!) and dinners demolished.
The residential has officially started.
P.s. Happy National Smile Week from a smiling Year 6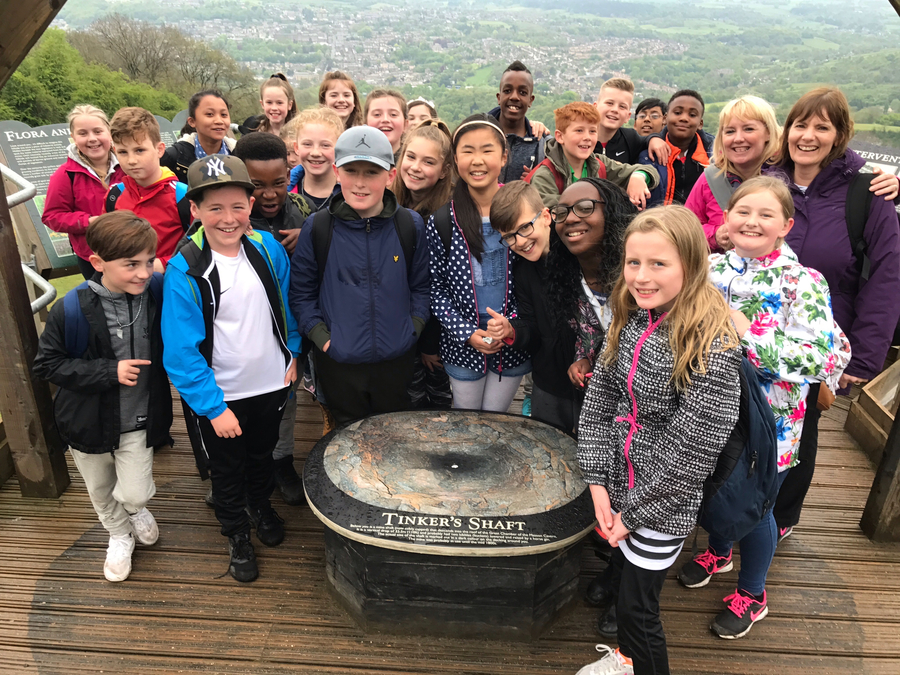 Tuesday
After a good night's sleep and hearty breakfast, Year 6 began their journey up to Crich Tramway Village. Several 'Are we there yets' later, we arrived and met Adele, our guide. We spent the next hour learning about the history of trams and some of us tried out new jobs as the tram driver, conductors and even as the horse! We exchanged our ha'pennies and took a breezy journey on a tram up to our lunch spot, then hit the sweet shop for extra sustenance to see us through our next challenge - the walk to the Crich Memorial! Everyone made it and enjoyed stunning views before heading back to The Briars for spag bol / cheesy pasta for tea.
A great day was had by all!
Wet, Wet, Wednesday
An amazing day out was had by everyone today, at Black Rock Country Park. Year 6 impressed us all with their bravery and team work as they supported each other through a day of rock climbing, scrambling,abseiling , and orienteering!
Back at the Briars, we had warmth, singing practice, a delicious dinner, made phone calls home and are now taking part in a busy night's programme arranged by the Briars team.
Thursday
See our Twitter page on the website homepage.
Our new RE topic is Expectations.
Below is a video completed by pupils on the theme of expectations.
CLASS ASSEMBLY; 9th December @ 2.15 p.m
Blood Heart
This topic has begun and homework tasks will be given out this Friday for the term ahead.
Take a look at a homework task example of how exercise keeps your healthy video by Charlie, a previous year 6 student.
07/11/17 - Menphys rehearsal
08/11/17 - Warning Zone
15/11/17 - Menphys rehearsal
16/11/17 - Children in need
22/11/17 - Half price book fayre
22/11/17 - Menphys rehearsal
06/12/17 - Year 6 Crich and SATs evening
13/12/17 - Mass at Immaculate Conception
15/12/17 - Class assembly
20/12/17 - Pantomime at De Montfort Hall
Jack and the Beanstalk
Behind the scenes
Menphys concert performance
Memorable experience
To kickstart our new learning project, Blood Heart, we had a sheep heart dissection.